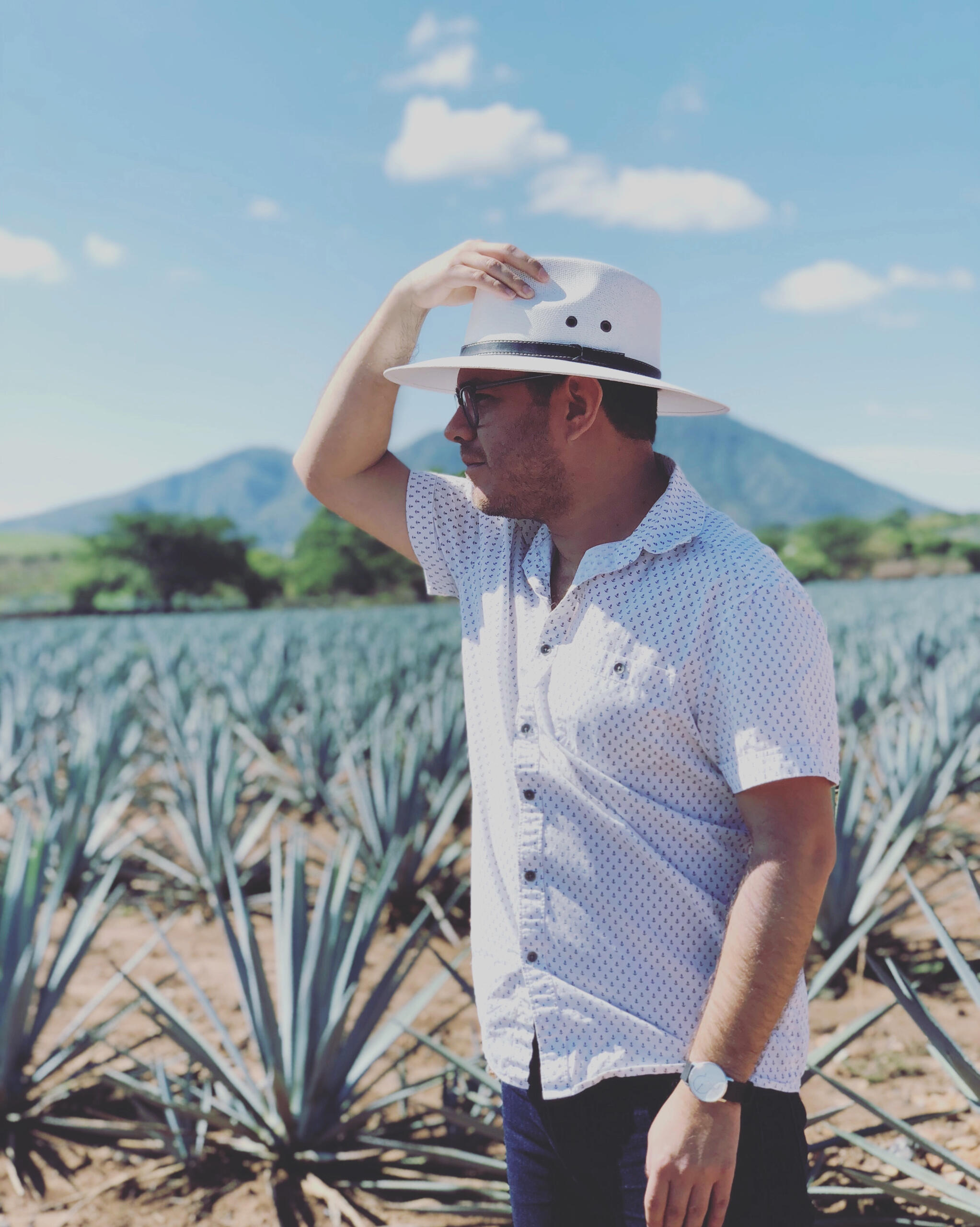 MATT REYES
Matt Reyes is an hombre who works in advertising, travels the world, and gets into good trouble.As a Far West Texas native, he takes pride in makin' meaningful connections, shootin' straight, and drinkin' palomas.He and his work have been featured in The New York Times, SXSW, Al Jazeera, Univision, George Washington University, The University of Texas, and Minority Business Entrepreneur.He currently resides in Austin, Texas.
Despierta América. November 20, 2020 – "No seas wey, ponte la mascarilla": la peculiar campaña con murales en Texas para combatir el covid-19Univision Austin. September 3, 2020 – Crean campaña en Austin para concientizar sobre el uso de mascarillasFox 7 Austin. August 28, 2020 – COVID-19 murals aim to address health disparities in Hispanic communitiesNBC Latino. December 15, 2011 – With Young Latinos, Much Remains Unknown.Latino Leaders. October 2011 – The Head Twittero.Minority Business Entrepreneur. June 2010. Twitteros.BroadBrand. May 4, 2010 – Latino Twitter Users.Austin American-Statesman. April 30, 2010 – Becoming a location pro on Gowalla/Foursquare.C-SPAN. April 19, 2010 – Reaching and Engaging Minorities Online.Al Jazeera. April 1, 2010 – 2010 Census and Hispanics.Desdemona Bandini. March 3, 2010 – Hispanics: The Majority Minority and its Influence in Social Media.Café Magazine. June 24, 2009 – Consultant, speaker and…Twittero.Hispanic Marketing & Public Relations. May 18, 2009 – Texas consultant hopes to grow forum for Latino Twitter fans.bigMETHOD. March 31, 2009 – Twitteros.New Media Lab. January 26, 2009 – Austin Social Media's Top 100.Hispanic Trending. December 17, 2008 – Twitteros.net launches for Latinos.Brown is the New Green. October 6, 2008 – Panelist – Film celebrates Latino culture.Direct2Dell. September 17, 2008 – Are You Going to SWOMfest 08?.Interactive Austin 2008. June 19, 2008 – Speaker – Social Media and Niche Markets.Accolades PR. June 2, 2008 – Sailing Off the Edge of the Blogosphere.Mercury Mambo. June 19, 2008 – Mercury Mambo paneled Interactive Austin 2008 Applying Social Media to Hispanic Marketing.Word of Mouth Marketing Association. May 2008 – Word of Mouth Marketing Association Summit 2008 Testimonials.Latino Media Studies Update. April 17, 2008 – UT Alumnus Matt Reyes to speak about Hispanic Marketing.Austin American-Statesman. August 17, 2007 – Up the ladder.Daily Texan. May 4, 2007 – Photographer bids farewell to Texan, UT.Daily Texan. March 1, 2007 – Election decides union board, SEC reps, officials.Daily Texan. September 1, 2006 – Union offers free open house.Daily Texan. March 2, 2006 – Student Activities Center referendum approved.Daily Texan. February 28, 2006 – Viewpoint: Texan endorses ideal SG – Opinion.Daily Texan. February 16, 2006 – SG, Union Board kick off campaigns.Daily Texan. April 4, 2005 – Fighting for farm workers' rights.Daily Texan. February 9, 2005 – Latino Comedy brings laughs, culture.
Work History2017 - Present • VP, Social Content & Engagement Strategy • Razorfish2015 - Present • Founder • Department of Influence2014 - 2015 • Director, Digital & Social • Inspire2010 - 2014 • Supervisor, Digital & Social • LatinWorks2009 - 2010 • Director, Digital & Social • Voto Latino2007 - 2009 • Brand Strategist • Mercury MamboClients: Dr Pepper, AB InBev, Diageo, Voto Latino, Rock the Vote, Chevrolet, Mars Inc., Jack Daniel's, PepsiCo, Lowe's, Kimberly Clark, Jamba Juice, Heinz Ketchup, Texas Lottery, Domino's, Indio Beer, Tecate, McDonald's, Visionworks, Sprint, Valvoline, Cosmopolitan Las Vegas, Hilton, USAA, Patrón, T-Mobile, Cadillac, and Stellantis.
ProjectsDepartment of Influence
The Department of Influence is a content marketing consultancy that helps businesses, non-profits, and governments lead in their spheres of influence.No Seas Wey
No Seas Wey is a mask safety awareness campaign aimed at Hispanics in Texas. The campaign is a creative volunteer effort with murals created in areas impacted the hardest by COVID-19. Murals drive to a website with educational information with ways to prevent viral spread.Latino Humor
Latino Humor is a viral entertainment site targeted at bicultural Hispanics in the US, one of the fastest and most important growing demographics in the country. Content on Latino Humor covers a wide range of topics including entertainment, sports, technology, and other pop culture topics.Longhorn Humor
Longhorn Humor is a college fan site created for students, alumni, and fans of the University of Texas at Austin. Content on Longhorn Humor has been featured and shared by popular influencers associated with UT-Austin including Mack Brown, Vince Young, and popular media outlets.